"I think I feel a song coming on". I think that is a line from Toy Story, you know, the bit when the little squeaky toy grabs the toy mike and this amazing deep voice sings You've Got a Friend in Me. A lot of my recent creations have been linked to songs in one way or another. I don't think it was planned; I just seemed to unconsciously use songs titles in the description or lyrics in my Facebook promotional posts.
Songs and singing have seemed to figure quite highly in our house over the last few months. Both my children love singing and have been really busy learning, rehearsing or performing an amazing range of songs.
My son is a member of Only Kids Aloud, a new children's choir set up by Tim Rhys-Evans, the creator of Only Men Aloud and Only Boys Aloud. He has spent every Sunday since Christmas in the Wales Millennium Centre with the other 84 children picked for this choir learning Mahler's 8th Symphony, also called Symphony of a Thousand.
Only Kids Aloud rehearsing in St Petersberg








As a two hour piece in German and Latin, this is pretty demanding even for an adult, and these kids are between 9 and 13.....!
Anyway, in addition to performing in the WMC last week, they were also invited out to Russia to perform in the Mariinsky Theatre in St Petersberg. I didn't go with him, but spent the whole weekend following on Facebook – an amazing trip! They have had wonderful press - the photo is from an article in
The Telegraph.
My style tends towards Musical Theatre – both my son and daughter recently performed in Seussical the Musical which features the crazy world of Dr Seuss; plus they've been doing songs from Bugsy Malone; West Side Story, Wicked and The Adams Family – I think I could do an understudy for most of these although I'm told my voice is either terrible or needs a bit of work, depending on what child I'm talking too. So perhaps I'll stick to sewing.
So with that in mind, here are a few musical offerings I've found....
From
Somewhere Over the Rainbow
with Judy Garland in The Wizard of Oz, is a fabulous crafter who has some great gifts for little ones. I especially love her chalkboards
.
OverTheRainbowGiftsMadeWithLove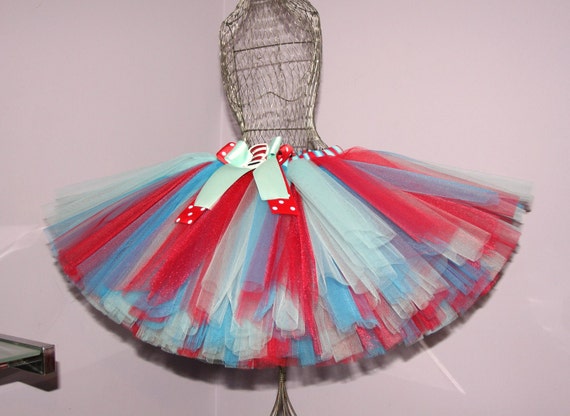 I just love Dr Seuss! This Seussical inspired tutu from
LinktoWhat
would have been fantastic as a bird girl costume in
Seussical the Musical
..... Any little girl will just love dressing up in this.
You've just got to Pick a Pocket or Two in this
Oliver
hat I spotted on the
Jacob James
shop in Folksy. Entitled Stinging Oliver, the fabric is made from stinging nettles and the cap is lined in organic cotton - I love it.
Finally one of my song inspired makes.... so ok this one isn't from a musical, but I do remember the song
London Calling
by the British punk rock band The Clash in 1979. (I'm showing my age here.)
.........................................................................................................
PS - I don't normally add to a blog after I've posted it, but I just had to share this....... I was posting the
pictures
of my latest creation onto Facebook and just started singing Under the Sea from The Little Mermaid.
Will somebody please get me these songs out of my head...................